Wholistic Health Centre
in Wolli Creek
Wholistic Health Centre
Phone: (02) 9575 1011
Our location
Our chiropractor in Wolli Creek is at Wholistic Health Centre located just behind Woolworths / Dan Murphys and Gertrude Street and only 1 minute drive from the Princes Hwy.
Getting to us
If you're driving to our Wolli Creek chiropractor, there's ample street parking nearby. We are also public transport accessible by bus, or train via Arncliffe/ Tempe stations.
Experience integrative chiropractic care at Wolli Creek
We believe in taking a holistic approach to health, involving aspects such as diet, exercise and rehabilitation for a full-body approach to improving your wellbeing.
Our highly experienced team of Wolli Creek chiropractors, naturopaths and massage therapists know that every individual requires tailored care. Drawing upon the full range of their expertise, we will create a personalised treatment plan that brings your best wellbeing to you.
We also offer mobile massage and chiropractic services that come conveniently to you if you prefer. Our massage therapy techniques include lymphatic drainage, Swedish massage, pregnancy massage, and more.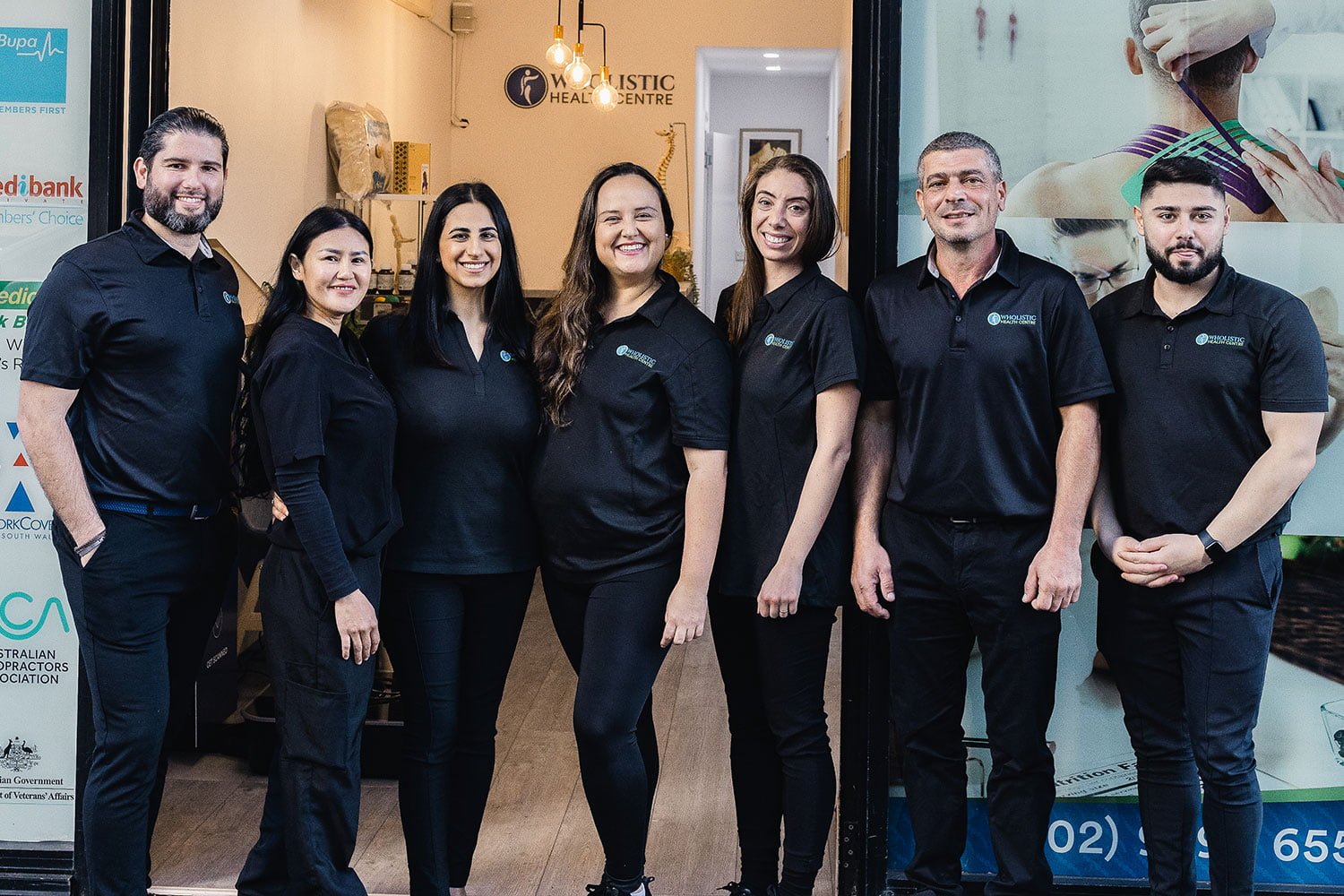 We offer a wide variety of services at our Wolli Creek chiropractor, including:
Meet the team at our Wolli Creek chiropractor
Chiropractic care for all ages
Everyone is welcome at our Wolli Creek chiropractor – children and adults. Our highly skilled team takes appointments and accepts walk-ins.
Our clinic hours are convenient to almost any schedule with evenings and early mornings included, as well as Saturdays.
You can use your health fund, claimed on the spot with HICAPS. Discounts are given to those who hold Seniors Cards. We accept Department of Veterans' Affairs and will bulk bill to Medicare. As preferred providers for Bupa & Medibank, those covered by this plan receive a higher rebate. Children are seen gap-free with Bupa health funds.
What can you expect from our Wolli Creek chiropractor?
When you visit our Wolli Creek chiropractor for the first time, our friendly reception team will ask you to complete some paperwork.
You will then meet with your chiropractor, and have the chance to discuss your symptoms, their possible treatment and what your expected outcome. Our integrative approach to healthcare means your chiropractor may then ask a number of other questions to help them gain a full understanding of your health.
If chiropractic care is suitable you will then begin an initial examination and if not, we will refer you to the appropriate health care professional. Once the examination is complete, we will begin care.
Why choose Wholistic Health Centre as your Wolli Creek chiropractor?
Our key to successfully providing all-encompassing, wholistic health care for Wolli Creek and the surrounding community is centred around understanding our patients. We are thorough, taking the time to get to know you. This allows us to understand your lifestyle and pinpoint any stressors that may be compromising your health.
We're confident in our process, and with decades of experience, our Wolli Creek chiropractors welcome new patients to experience our full-body approach to improve their wellbeing.
Supporting a multicultural community at Wolli Creek
We celebrate the diversity of our country, and are proud to provide customised care for patients of all cultures and languages. Our dedicated and professional team of male and female practitioners are well equipped to deliver multilingual, culturally sensitive treatment.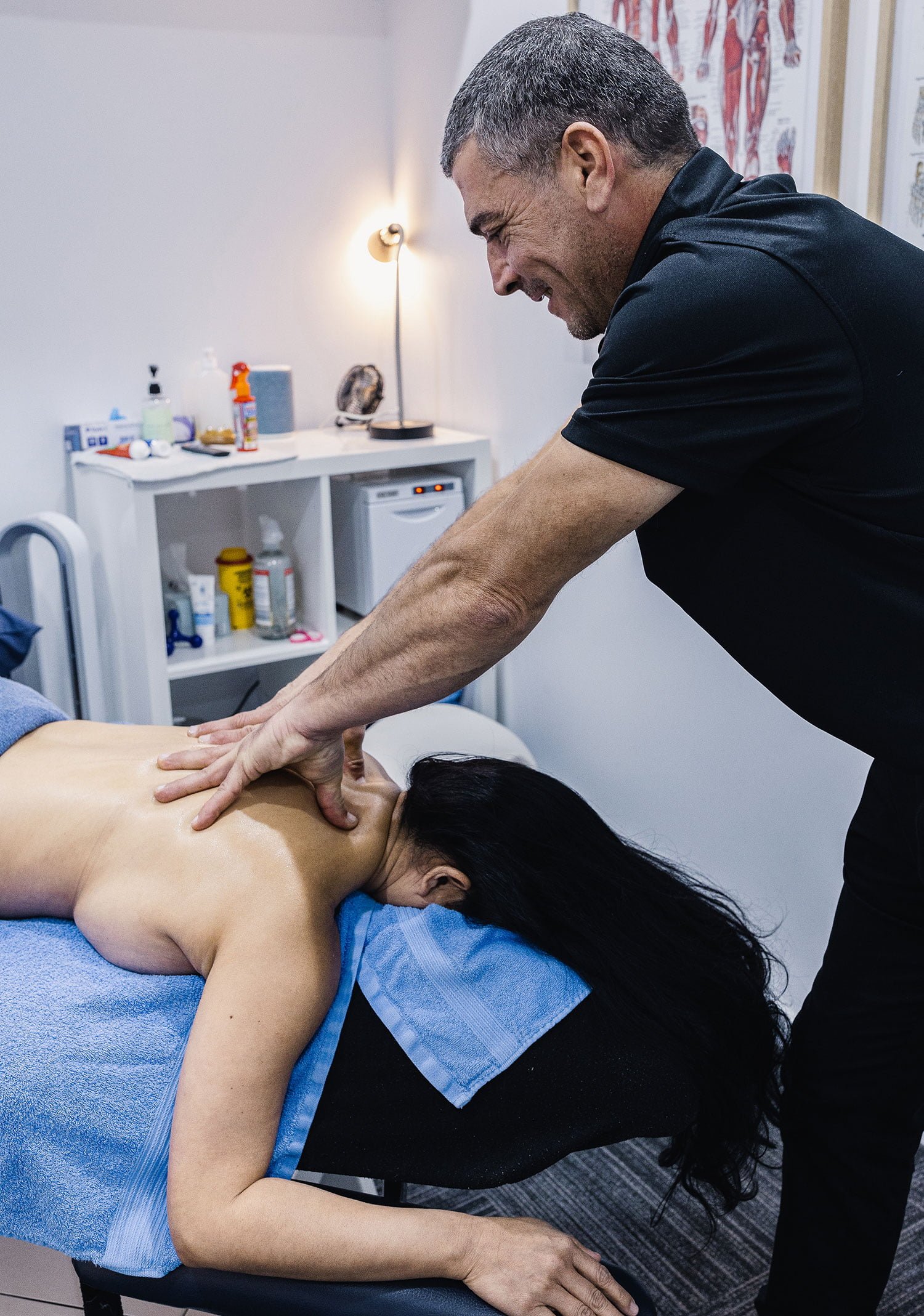 Common conditions treated by our Wolli Creek chiropractor
It's time to do something about that pain you've felt for a while. If you are new to chiropractic care, here are a few of the more common conditions our chiropractor at Wolli Creek can assist with:
Not sure what the source of your pain is?
Knowing what to do or who to see when you're feeling pain, pressure or stiffness isn't always easy to answer. ​Wholistic Health Centre's Wolli Creek chiropractor offers a free 15 minute phone consultation to make sure you have the correct advice to identify your problem and the best steps to treat it.
Frequently Asked Questions
If you are new to our Wolli Creek chiropractor and have not visited us previously, you may have some questions about what we do. If your question is not answered on this page, we are happy to take your phone call or email to further discuss any aspect of care with you.
Chiropractic in New Zealand: Report of the Commission of Inquiry. (1979). Hasselberg PD, Government Printer, Wellington, New Zealand
Dabbs,V., & Lauretti,W.J. (1995). A Risk Assessment of Cervical Manipulation vs NSAIDs for the Treatment of Neck Pain. Journal of Manipulative and Physiological Therapeutics, 18(8), 530-536
Meade TW, Dyer S, Browne W, Townsend J, Frank AO. (1990) Low Back Pain of Mechanical Origin: Randomised Comparison of Chiropractic and Hospital Outpatient Treatment. The British Medical Journal 300: 1431-7
Manga P, Angus D et al (1993) The Effectiveness and Cost-Effectiveness of Chiropractic Management of Low Back Pain. Pran Manga and Associates, University of Ottawa, Canada.
Shekelle PG, Adams AH, Chassin MR et al. (1991) AH The Appropriateness of Spinal Manipulation for Low-Back Pain: Indications and Ratings by a Multidisciplinary Panel. Santa Monica, Calif: RAND Corp, 1991
Email Wholistic Health Centre