Meet Laura Castillo, Massage Therapist
Laura is a fully qualified Remedial Massage Therapist.  She became a massage therapist since she was very young, she started her journey 15 years ago after graduating from high school in Colombia, South America.
She has been in Australia for over ten years and has studied techniques such as:
Remedial Massage
Deep tissue massage
Lymphatic drainage
Myofascial release
Swedish/ therapeutic massage
Kinesiology taping
Facials for massage therapy
Laura's passion is to learn. Currently she holds a Diploma of Remedial Massage Therapy, a Certificate I in Nutrition, a Certificate III in Aged Care, and a Bachelor's degree in Music, Accounting and Journalism. She is also an active member of AMT (Association of Massage Therapist Ltd)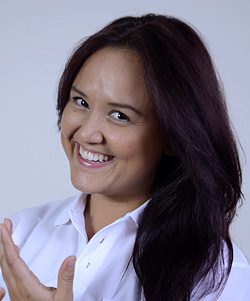 OUTSIDE WHOLISTIC HEALTH CENTRE
Outside of work, Laura is a singer in a band. She loves studying and knowledge and is always finding out more to benefit her clients. She is also fluent in Spanish.
Give your body  a treat with a massage of your choice by scheduling your session today at our Wolli Creek or Kareela practice. Give us a call on (02) 9599-6554!